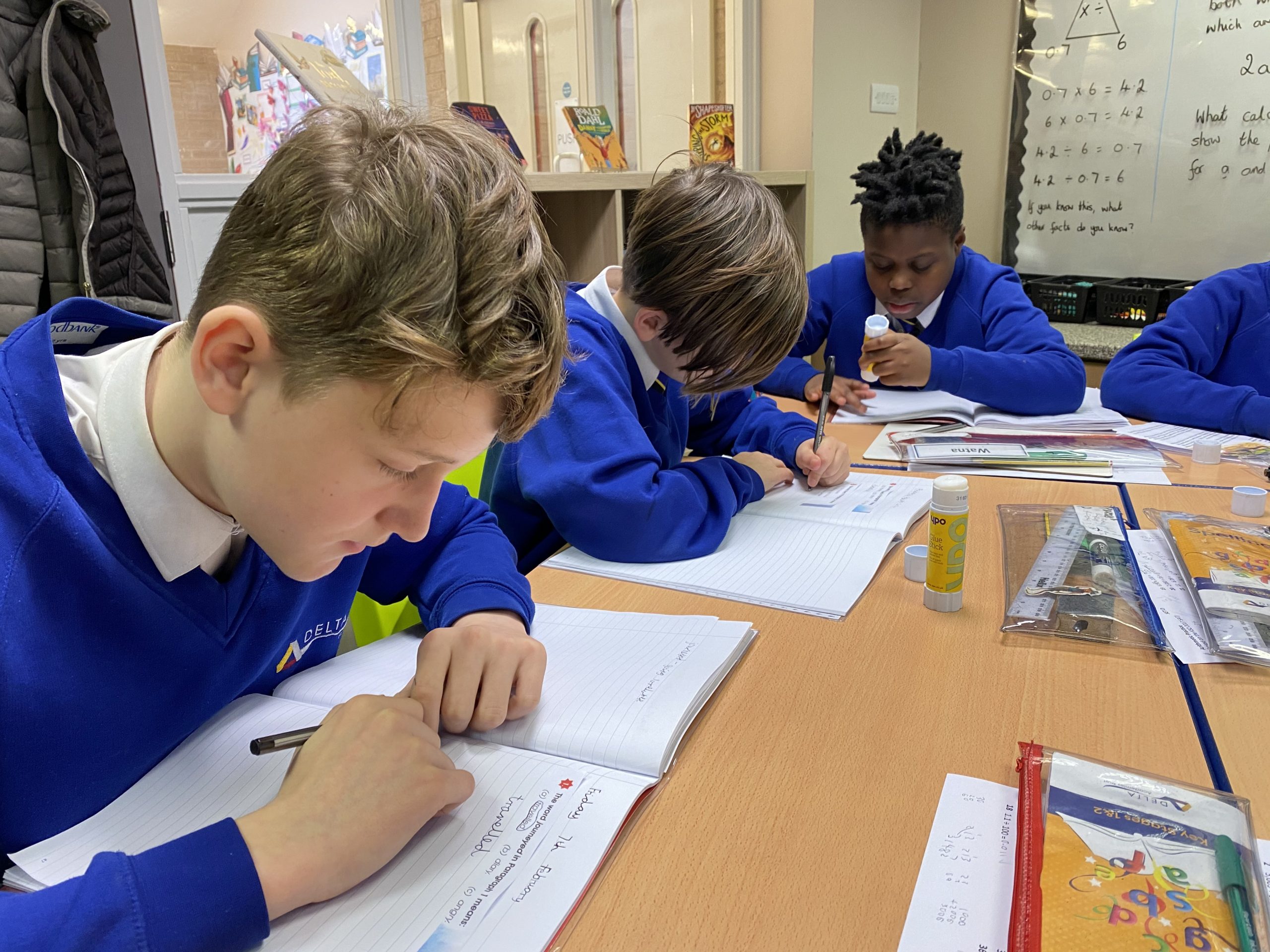 Writing at Park View Primary
At Park View we believe that reading, talking and writing are key interdependent skills which support a child's learning across all areas of the curriculum. We use fiction and non-fiction topics from the wider curriculum to inspire children and to introduce new vocabulary which will improve their undertanding of the world.
By immersing children in reading before they begin to write, we ensure they have a deep knowledge of the subject they will write about. We add and scaffold new words and phrases with examples until children are confident enough to talk about them and then use them in their own writing.
The topics, texts and articles we choose are picked so that pupils can use their own opinions and beliefs to shape their work. As a school, we know that writing for a purpose produces much more interesting work and motivates children to express themselves, first through talk and then through writing.
Nursery
Reception
Reception created their own box models and then wrote instructions on how to make them.
Year 1
When learning all about "Going Green", Year 1 talked about recycling and did some writing on reusing and reducing waste.
Year 3 – Rainforests
Year 4 – Volcanoes
Year 5 – Non-fiction – Space
Year 6 –
Parliament

ary Debate
During Parliament week this year, Year 6 learnt about democracy and the importance of voting. We had great class discussions and debates and completed double page spreads to show what we have learnt.
Year 6 Story writing – World War 2
Year 6 are writing short stories this half term and have been focusing on character descriptions and more sophisticated sentences.